results based communications
The Active Manager's Resource Center provides marketing assistance to Registered Investment Advisors and investment managers whose investment strategies reach beyond those of the buy-and-hold or static asset allocation practitioners. These strategies may include individual stock and sector selection, tactical allocation, dynamic allocation, sector rotation, technical analysis, hedge strategies, market timing, and other active disciplines. The Center's founder, Linda Ferentchak, has developed marketing materials and public relations programs for active managers since 1992 and has an extensive portfolio of projects on active investment approaches. Her work has been widely featured in ProActive Advisor magazine.
The majority of our work is FINRA reviewed for compliance. As a result, we are adept at with working within the constraints of FINRA and SEC requirements.
Client Focused
We bring to the table a good working knowledge of the financial markets, sound accounting and financial management backgrounds, strong communication skills and the belief that effective financial communications must also be good marketing.
There are two additional elements that distinguish Financial Communications from its competition - flexibility and a reasonable rate structure, which allow the client company to achieve quality communications that fit its budget.
We work with companies on an on-going basis or for one-time projects, in whatever capacity best fits your needs. When production costs are involved, our clients have the option of paying vendors, such as designers and printers, directly, avoiding any mark-ups. Client involvement in projects is encouraged to achieve additional economies and Financial Communications is happy to work with existing vendors as long as they provide an appropriate quality level.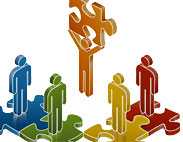 Financial Marketing Materials / Brochures
Helping to market financial products and services to clients with well-articulated, high-quality marketing materials that comply with regulatory disclosure requirements.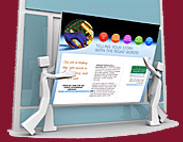 Web Presence
Maximizing this critical sales and information channel through professional content development, site creation, evaluation and updating of existing sites, including new features..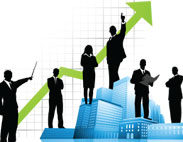 PRESENTATIONS
Creating and updating PowerPoint-based pitch books, client presentations, fact sheets, and product overviews including animated charts and graphs.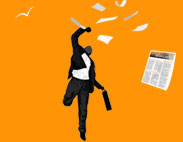 Newsletters
Writing and producing subscription and custom investment advisor newsletters for print and/or digital distribution; content creation for blogs and social media.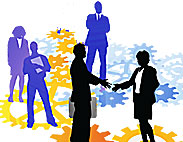 Branding
Developing an identifiable "look" for the company from its logo to stationary, presentation templates, design styles,etc. that aids in recognition and marketing.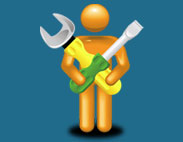 white papers
Creating persuasive essays designed to sell by appealing to logic through clear explanations, facts, examples and quotes from industry opinion-makers.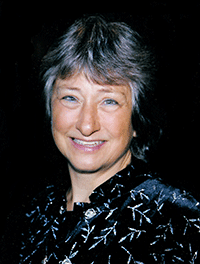 Linda Ferentchak, President
Founder and president of Financial Communications Associates, the parent company of the Active Managers Resource Center. Linda has served as the firm's Senior Counselor since its formation in 1988.
Linda has worked in financial industry communications since 1979 and has an extensive background in investment philosophies and techniques, and money management subjects. Prior to the start of Financial Communications in 1988, Linda was Account Executive with an investor relations firm and responsible for the successful completion of annual reports, quarterlies, financial fact sheets, corporate presentations, list development, media communications and special projects.
Her professional experience includes Public Relations Manager and Assistant Vice President of Bank Western Federal Savings Bank, a $3.5 billion financial institution, and news reporter for the Loveland Reporter Herald and Longmont Times Call. Linda is a member of the Business Marketing Association and holds the APR accreditation from the Public Relations Society of America. Her work has received numerous awards including the National Investor Relations Institute's Rocky Mountain Chapter Golden Summit Awards, the Public Relations Society of America Gold Quill and Gold Pick awards, and the American Marketing Association's Gold Peak awards.
She holds a MBA degree with a marketing concentration from Colorado State University, as well as a BA in technical journalism/public relations, with minors in business and political science.